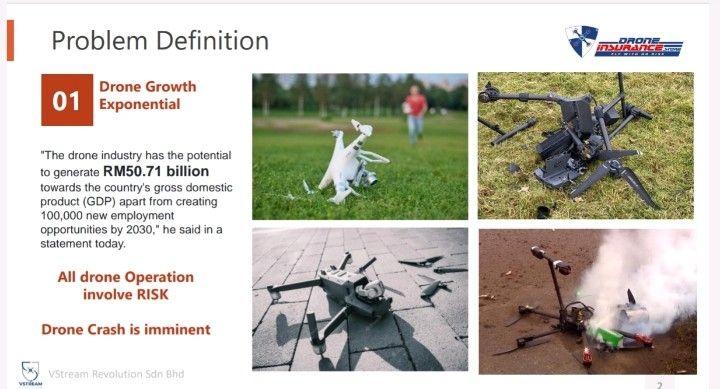 Author: admin
Date: July 19, 2023
Are you a Drone Operator?
Are you a Drone Operator?
🚁 Protect Your Drone Investment with Hull Insurance! 🛡️
Attention drone operators and enthusiasts! Are you safeguarding your valuable aerial equipment? Introducing our comprehensive drone hull insurance, designed to provide you with peace of mind and protect your drone from unexpected mishaps.
✅ What is drone hull insurance? 📸
Drone hull insurance covers physical damage to your unmanned aerial vehicle (UAV). Whether it's a collision, crash, or accidental damage, this policy steps in to cover the cost of repairs or replacement, ensuring you're back in the air in no time.
✨ Key Benefits of Our Hull Insurance:
1️⃣ Full Coverage: Our policy offers all-risk protection for your drone, safeguarding it against a wide range of perils, including accidents, theft, fire, and vandalism.
2️⃣ Repair or Replacement: In the unfortunate event of damage or loss, our insurance covers the cost of repairs or replaces your drone, so you don't have to bear the financial burden.
3️⃣ Flexible Deductibles: We understand that every drone operator has unique requirements. That's why we offer flexible deductibles, allowing you to choose the right balance between premium and out-of-pocket costs.
4️⃣ Worldwide Coverage: Our drone hull insurance provides coverage no matter where your operations take you. So, whether you're capturing stunning aerial shots locally or embarking on international projects, we have you covered.
🔒 Protect Your Business, Fly with Confidence! 🔒
Don't let unexpected accidents ground your drone operations. With our drone hull insurance, you can fly with confidence, knowing that your investment is protected. Contact us today for a personalized quote and learn how our coverage can benefit your business.
Visit https://lnkd.in/g5Ep9St
to apply for ur HULL/DRONE Insurance
#DroneInsurance
#vstreamrevolution#HullInsurance#ProtectYourInvestment#DroneOperators#UAVInsurance#PeaceOfMind#FlyWithConfidence