VStream Revolution
as Preneu Drone Partner
PRENEU is an UAV and its core components manufacturing company based in Korea. Established in 2017, PRENEU has developed wide range of UAV solutions that show excellent performance which can replace existing competitors' products. Based on its outstanding performance, PRENEU has
participated in multiple military and government projects in Korea during the last few years, which led PRENEU to become one of the largest UAV companies in Korea.
PRENEU's major products are a VTOL Fixed wing, MILVUS, Helicopter UAV, RUEPEL, and its ground control system along with a long range RF datalink module. MILVUS has been delivered to multiple users and has been operated by users for actual UAV missions such as aerial mapping, long range reconnaissance and delivery missions. RUEPLE with its strong wind resistance makes able to missions flying over mountainous and maritime areas. Also users have been satisfied with its modular design thanks to a unique direct driven motor that removes a timing belt or chain between main and tail rotor making it to be modular when storage and transportation. PRENEU's Datalink system, D-DL, helps any type of unmanned systems to transfer video data and system data that collected by the unmanned system to the ground station and able to receive command
data from the ground station at the same time.
PRENEU has more UAV pilots and software and hardware engineers who can help developing and testing the new technologies. PRENEU''s UAV operation experiences, flight control technologies and datalink solutions can contribute to this project.
PRENUE Ecosystem
PRENUS Drones
MILVUS
VTOL Fixed Wing UAV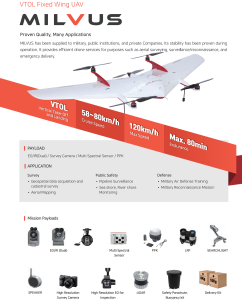 PANDION S
Compact Multi Purpose UAV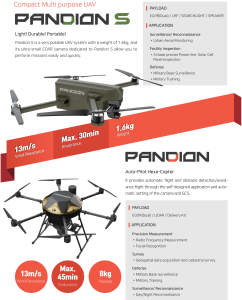 RUEPEL - E10
Electric Helicopter UAV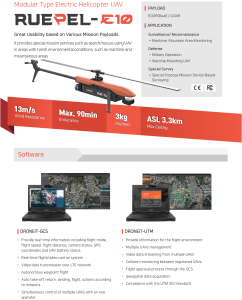 DRONEiT - Parts
PRENEU Drone Parts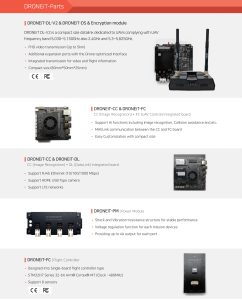 PANDION
Multipurpose Multi-rotor Drone
Get your insurance coverage
Start Flying Today With Us
Get your Preneu bundled with our Drone Insurance.
We understand every drone operation involves "RISK" let us help you to
"Reduce Risk, Increase Revenue and Operate Safely".
Contacts
Get in Touch with Us!