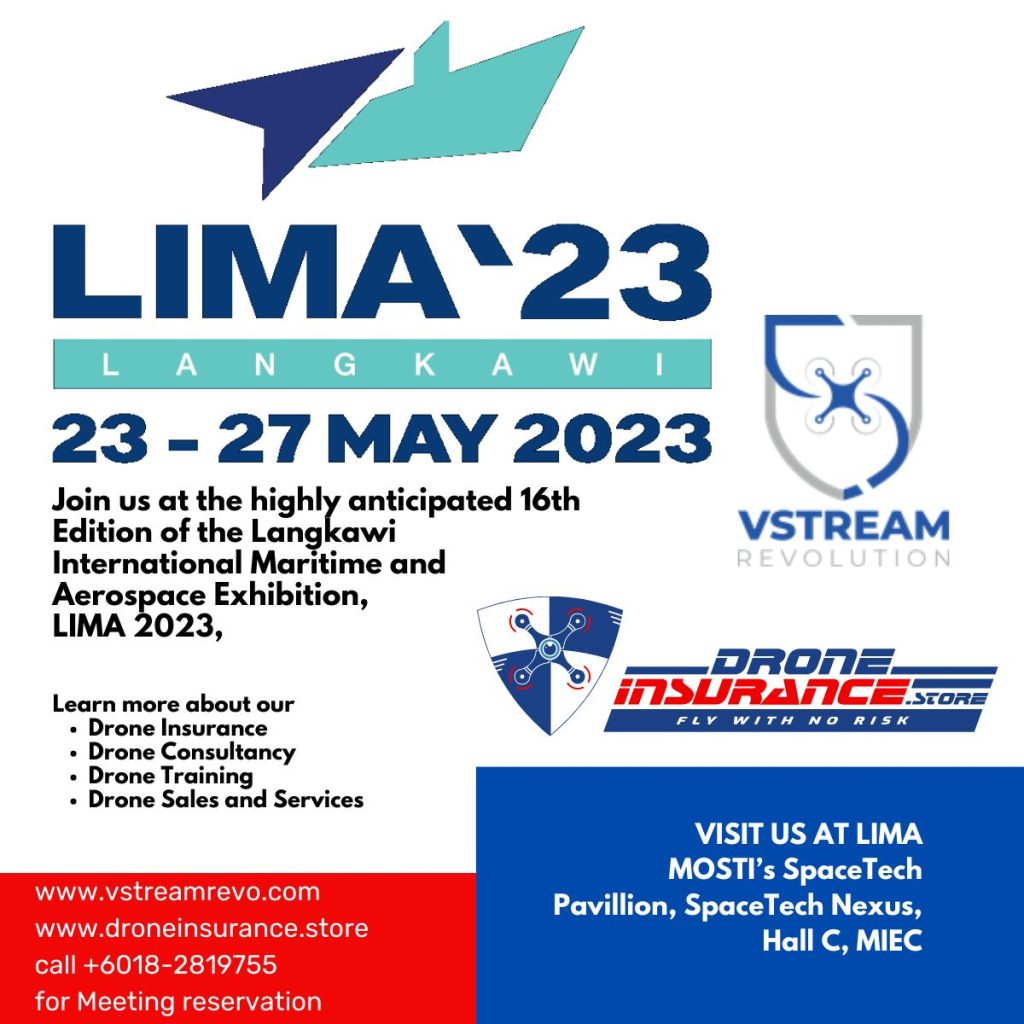 Author: admin
Date: May 25, 2023
Langkawi International Maritime and Aerospace Exhibition, LIMA 2023
Greetings from VStream Revolution Sdn Bhd
Join us at the highly anticipated 16th Edition of the Langkawi International Maritime and Aerospace Exhibition, LIMA 2023, held from 23rd to 27th May in Langkawi, Malaysia. Visit us MOSTI's SpaceTech Pavillion, SpaceTech Nexus, Hall C, MIEC to explore our Drone Insurance, Drone Consultancy, and other services. Don't miss this opportunity to network with our experienced team and forge collaborations.
🔗 To register for the event, kindly click the link here: https://lnkd.in/g_QDUFbZ.
To schedule an appointment, kindly respond with your preferred date and time to this message.
Elevate your defense capabilities with our cutting-edge offerings. Looking forward to seeing you at LIMA!
#lima2023#mydronetech#mostinnovativecompanies#spacetech#drone#vstreamrevolution#insurance